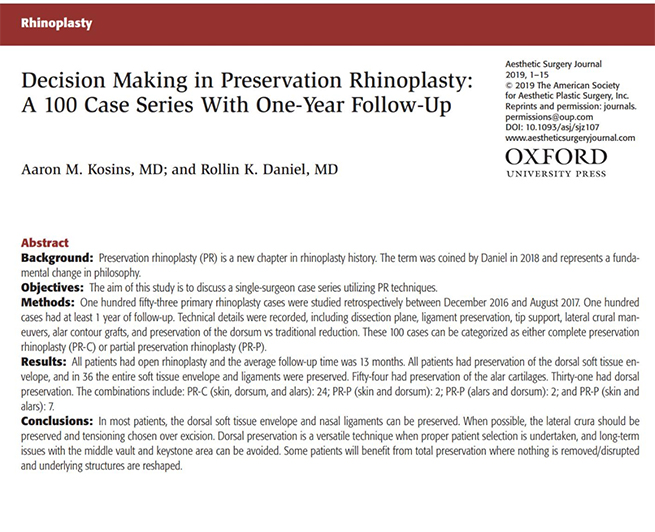 Your World Expert In Preservation Rhinoplasty USA
Make no mistake, I eat, breathe and dream about rhinoplasty. This is not only my chosen profession, but also my passion and my favorite thing in the world to do. In 2013, we revolutionized the way that surgeons perform rhinoplasty by popularizing the use of ultrasonic instrumentation, also known as piezosurger.. This forever changed how master rhinoplasty surgeons around the world performed surgery on the nasal bones. Once again being on the absolute forefront of innovation, in 2016 a new era in rhinoplasty was born — Preservation Rhinoplasty USA. Just as before, these techniques and philosophies were developed right here in our practice in Newport Beach. Over the last 5 years, these concepts have been published and taught around the globe with worldwide adoption that culminates yearly in our Preservation Rhinoplasty meeting held in Southern California.
Preservation Rhinoplasty is an entirely new set of philosophies dedicated to the creation of beautiful noses and results that will last a lifetime. I was the first surgeon doing these procedures and teaching them in the United States, and also the first to publish my experience and to present the concepts in peer-reviewed medical journal and at our national Rhinoplasty meetings. Like most things in my career, my work was initially met with great skepticism and negativity across the globe. Five years later, Preservation Rhinoplasty is a guiding principle of rhinoplasty surgery and a major part of EVERY rhinoplasty meeting in the US and around the world.