Do Breast Implants Deflate Often?
About 10% of saline breast implants rupture within 10 years of insertion. The likelihood of deflation increases over time. Someone who has received saline implants has a 70% chance of requiring replacement implants within their lifetime. Most breast implants are FDA-approved to last between 10 and 20 years. However, that doesn't mean that you need to have your implants replaced within 20 years if there are no signs of deflation. By going to the right plastic surgeon for breast augmentation in Newport Beach, you will decrease the chances of premature deflation.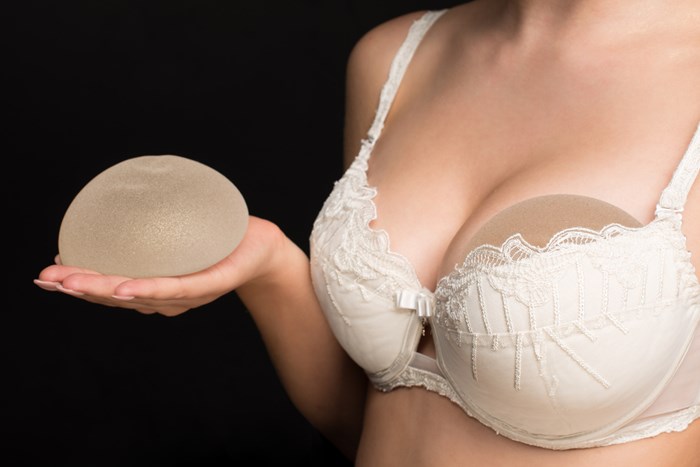 Are Ruptures Dangerous?
Generally, ruptures are harmless. Whether you have saline implants or silicone implants, a rupture poses little threat to your health. Even if there is a rupture, silicone will remain trapped within the capsule of scar tissue that naturally forms after breast augmentation surgery. Thus, silicone ruptures can be more difficult to detect. Saline is non-toxic, so your body will absorb it with little risk. While a ruptured implant may be visibly noticeable, it shouldn't cause any health problems or discomfort. All surgeries have inherent risks. However, you can decrease the risk of something going wrong by dealing with a trustworthy plastic surgeon for your breast augmentation in Newport Beach.
What Causes Breast Implant Damage?
Often, breast implants rupture because they either contain too much or too little saline or silicone. A good breast implant plastic surgeon will be more likely to properly fill your implants. Rugby, wrestling, and other high-impact sports increase the likelihood of implant damage. Therefore, you should refrain from these activities if you want to protect your implants. If you sleep on your stomach, then you will put your implants under a lot of pressure every night. Any activity that puts pressure on your implants will make them more likely to rupture. Nonetheless, even if you do everything right, your implants may still deflate at any point.
The quality of your breast implant plastic surgeon will play a role in the durability and quality of your breast implants. While you may be tempted to travel abroad for discount surgery, you may find the results lacking. Furthermore, it is harder to verify the credentials of discount surgeons, and you will have little recourse if anything goes wrong. You want the best implants possible, so it's important to work with a reputable breast augmentation plastic surgeon with a history of quality work. Thus, if you're looking to fix your implants or get augmentation surgery for the first time, then you should reach out to Aaron Kosins for a complimentary consultation.